Hey all!
New guy to celicas and the forum from Tacoma wa.
Names Brian
1976 celica gt 20r
Cocaine white!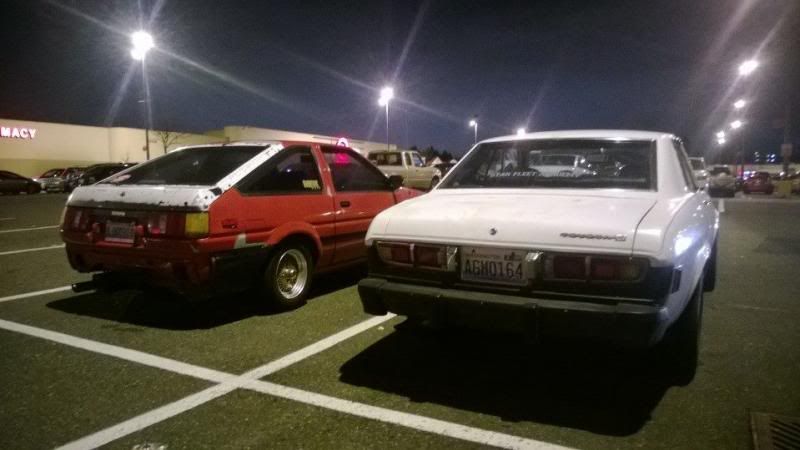 Sitting next to my buddies ae86 trueno gts
New to the forum as well as celicas in general! I've finally landed one of my dreams!! To get here was quite a road.
I've always wanted a first gen soooo bad! I started out in the rwd world with my 87 Volvo wagon 5 SPd. Which long story short was totaled by a jackass at the nw you run. By him pulling out in front of me while I was headed up to the freeway.
After lots of searching and not being able to find the right car for a decent price my brother in law sent me a Craig's list ad for a 78 corolla te31 2tc. I snatched it up in a hurry to make my way to a celica eventually. After a bit I was able to trade my corolla for a 85 fb rx7 gsl-se.... Had the rx7 for a while and decided to get rid of it and a guy hit me up who had this first gen. And wanted to trade. The celica I a little rough but nothing too bad. So I made the swap and landed myself my celica.
That was the short way of telling it.
But very glad to be here can't wait to learn all the inner workings of this car and do it up proper! (Previous owner had done some kinda ugly interior mods)
Thanks for reading
Brian