Found this forum after buying a '77 GT Liftback about a month ago. I plan to eventually make it my daily driver once I sell my '87 Conquest TSi. I grew up around street rods and classic American cars/trucks and never really was into Japanese cars until recently so I had never really noticed these cars. A friend of mine bought a Dodge Stealth TT AWD from a local used car dealer and had me drop him off to pick it up. He told me that I should go around back and check out the Celica... I'm thinking that Celica's are not my cup of tea (I'm into older rwd stuff, and only knew of the newer fwd cars at the time) and that it would be a waste of time, but I went back to see it anyways.
So I go around the building and sitting there under a shelter was this fastback Celica that looked a lot like an early Mustang fastback... and that got my curiosity up. I had never seen or even heard of the first gen cars before. The owner mentioned that he'd sell it and some extra parts left over from when he used to circle track race the cars back in the 80's, which had me even more interested. It turns out that this was his street car, but he put one of his leftover cylinder heads and cam in it after he quit racing. He fired it up for us and the nasty sounding cam and sidepipe had me hooked! The price was right but I'm saving to build a house and my "play money" was already stretched thin from buying parts for my '66 C10 build. We left with the Stealth but I couldn't get the Celica out of my mind over the next 2-3 weeks.
I went back a couple weeks later to see if he would let me look at it closer and test drive it. He hadn't driven it in about a year but had started it regularly to keep it in running condition. We drove it around for about 20 minutes and it ran great but didn't seem to have the power it should and the steering was extremely loose. There didn't seem to be much rust and the body was in decent shape, but the passenger side quarter had some questionable bodywork in the past. I told him I'd think about it and get back with him after I thought it over. After a week I decided to sell off some of my parts collection and go back to buy it.
Pics of it from the first time I saw it.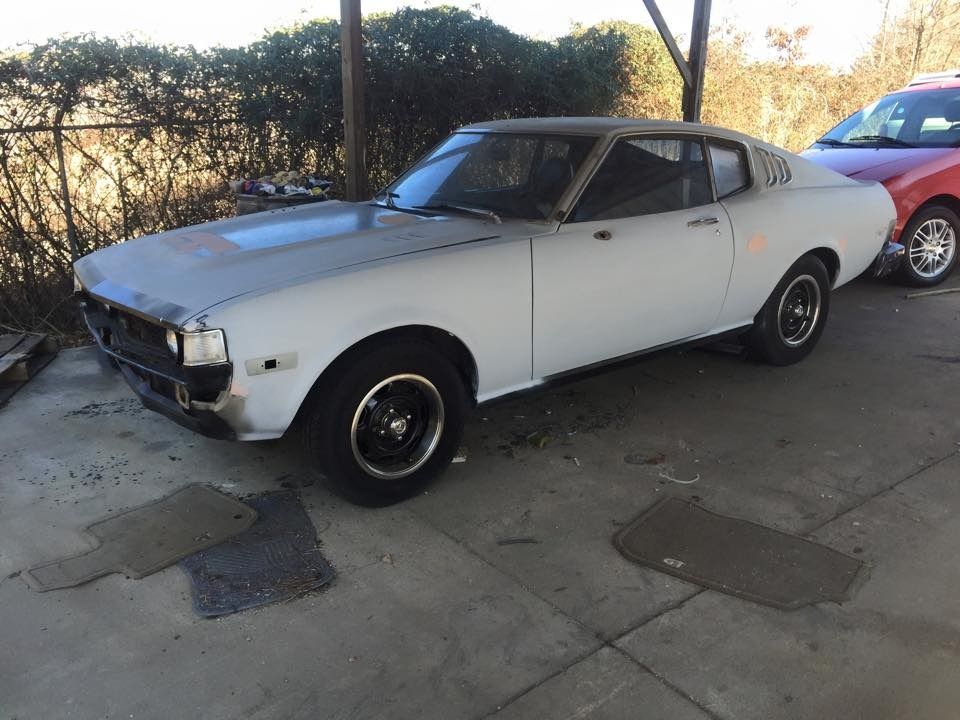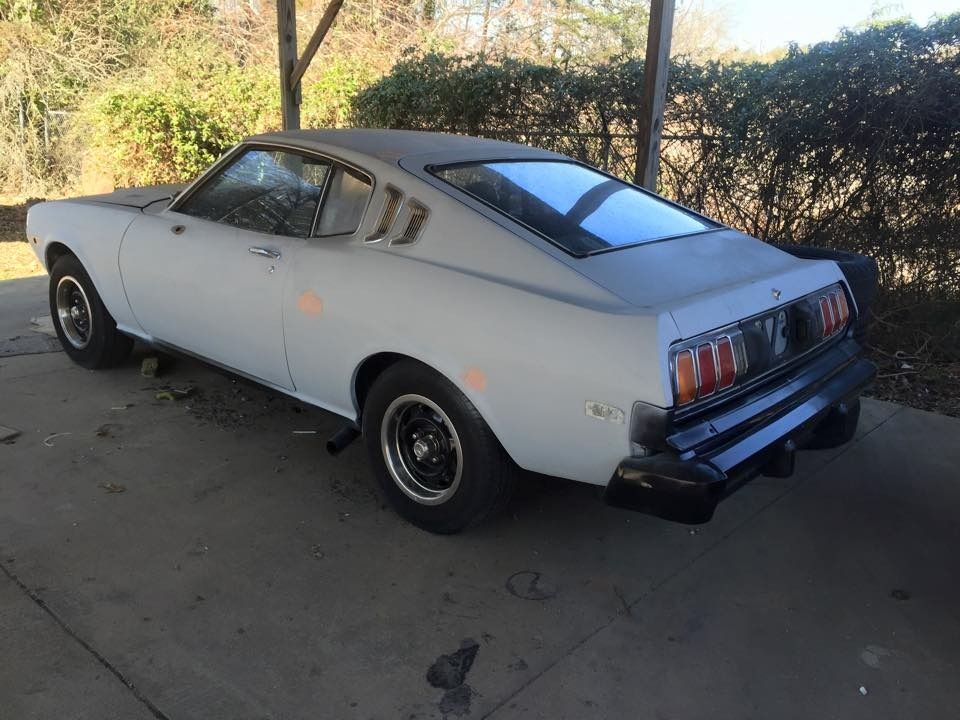 And right after purchasing it.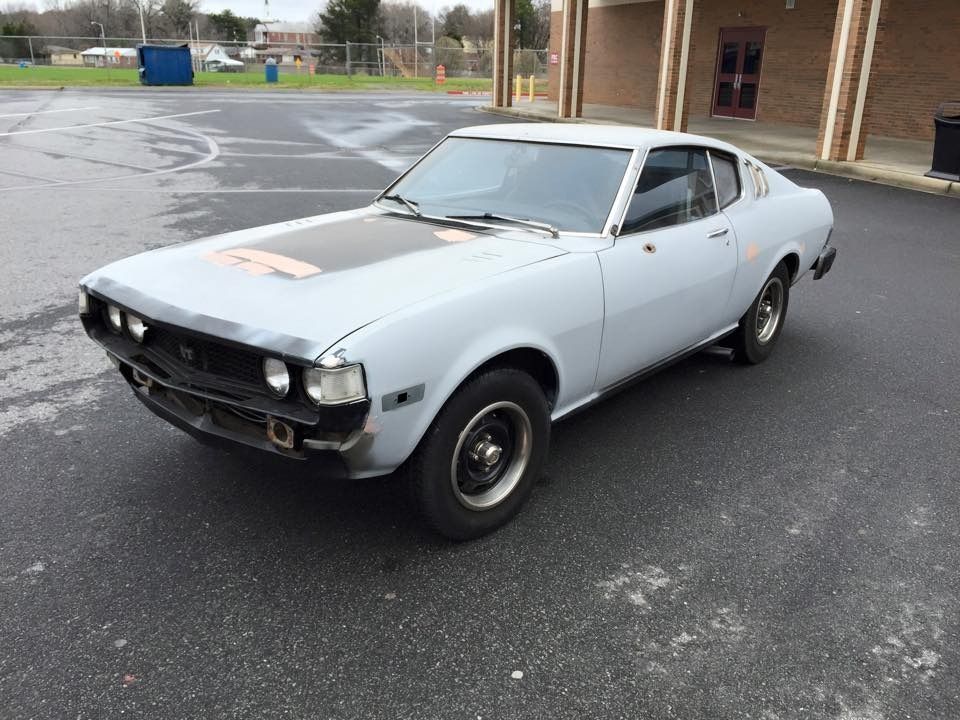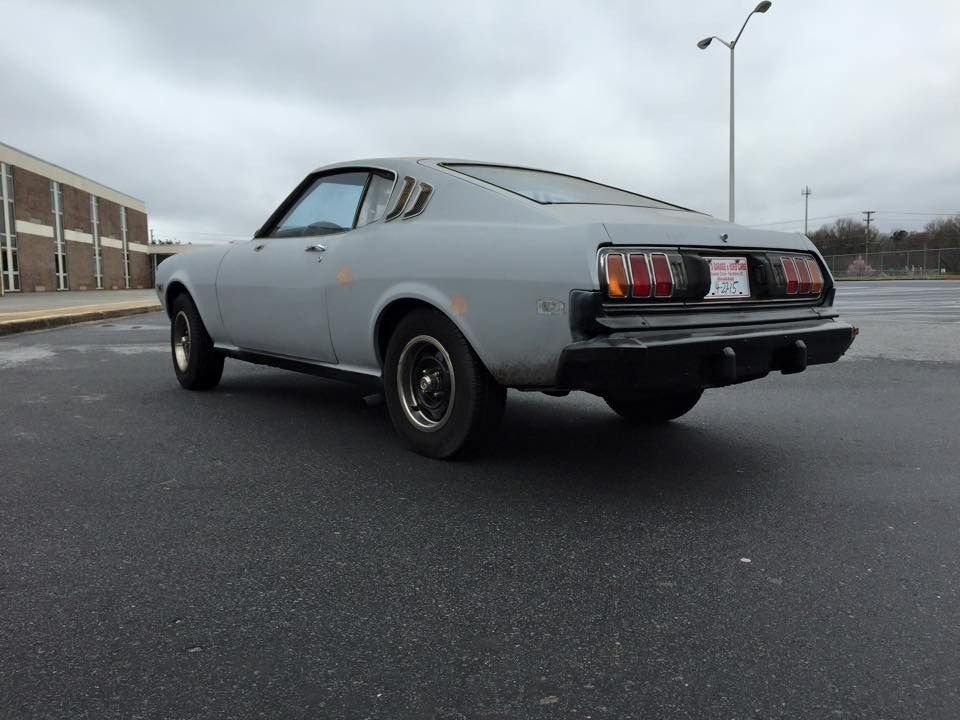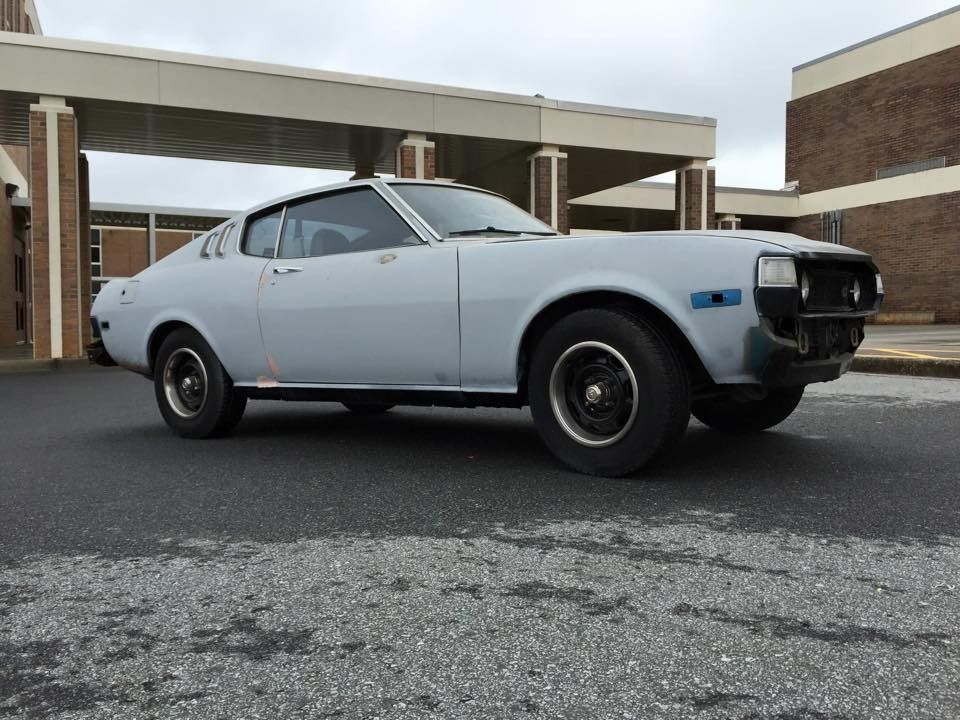 After getting it back to our shop we decided to cover up the primer and body filler spots. We knocked down the filler spots with a DA sander and washed it with scuff pads to get the grime off. This was just a quick rattle can job; I'll eventually strip it and do it the right way.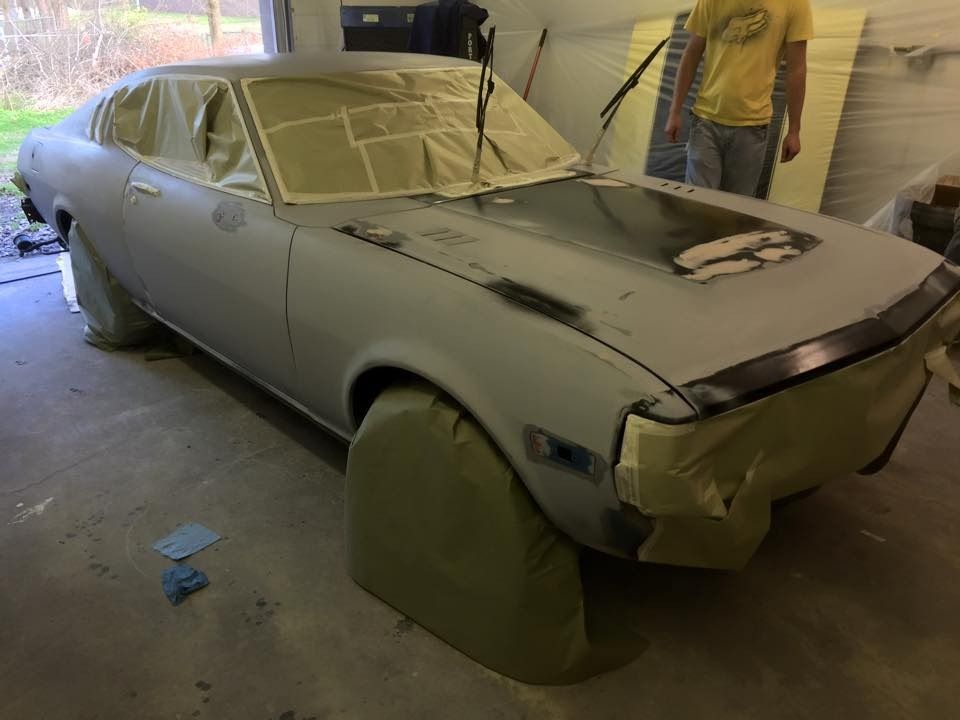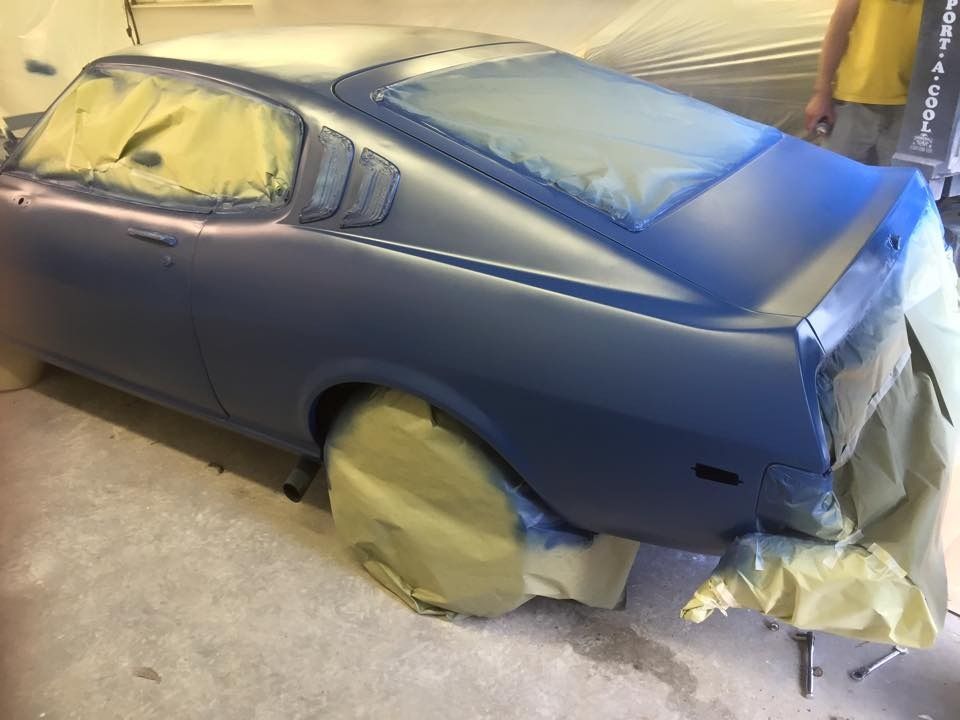 And "finished" up.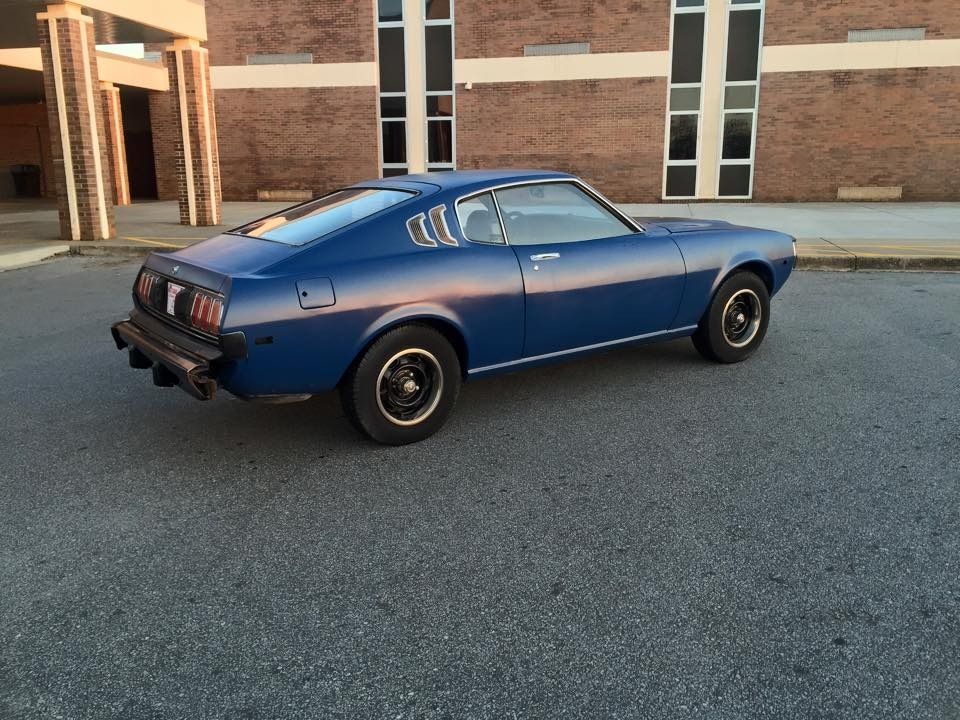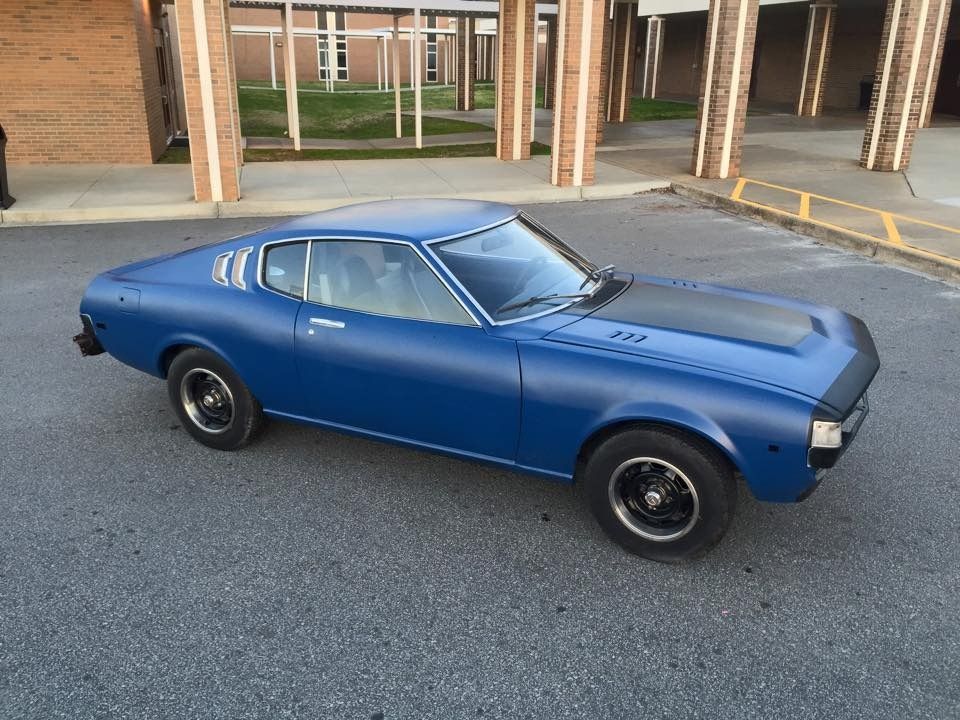 Plans are:
Mid '60s VW Anthracite Grey paint with custom Brick Red interior.
Smiley bumpers (of course!)
Dual 40mm Weber sidedraft carbs- already had a pair in my parts stash.
Lowered with coilovers up front, adjustable spring perches in the rear, new bushings throughout.
Probably going with Rota RKR's in 15x8" and 15x9".
I'd like to lighten the car substantially.
Possibly widen the rear fender arches to match the front, or maybe go slightly wider than the front.
The color scheme, minus the off white. I may do a few traces of the off white, and use matching off white/brick red factory style GT stripes.