Well I finally got around to picking up my RA24, traded a friend my e46 BMW for it.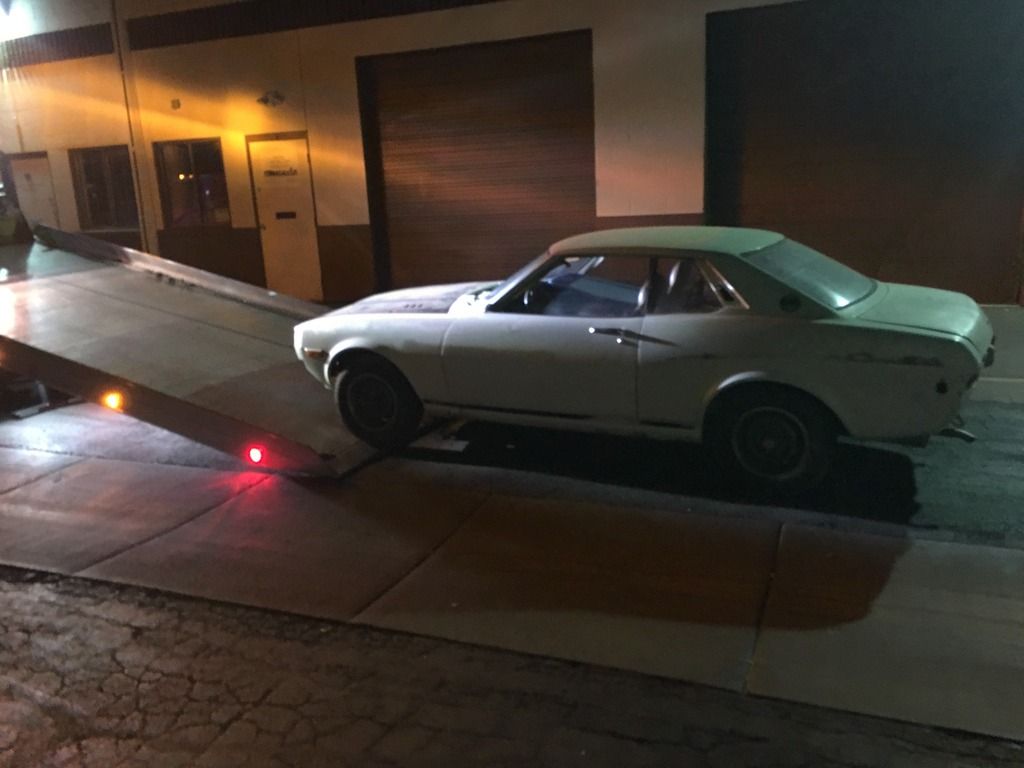 I'm normally an Audi guy but I've always had a soft spot for toyotas (drove a '94 tercel briefly and owned an '86 tercel 4wd for a little while). When my friend showed me this car I decided I'd really like to have one... He then bought an RA28 and we decided I'd buy this one.
For now I'm just going to focus on getting it cleaned up as much as I'm able. Someone up the line took most of it apart for body work, but it looks like they just sanded and rattle canned parts of it. I got front and rear chrome bumpers with it, I believe they're just early US bumpers though.
So far I've just been chipping away at it when I'm slow at work, replaced the fuel pump and filter and got the thing running. Then did a little work refurbishing the grille and mounting the rear bumper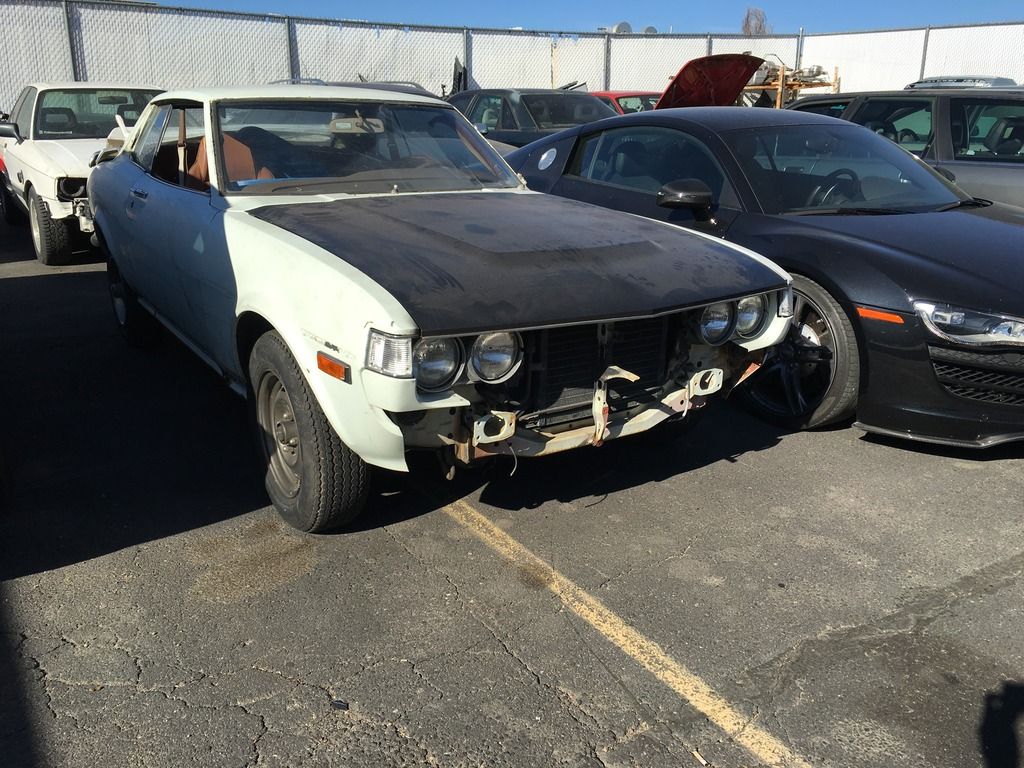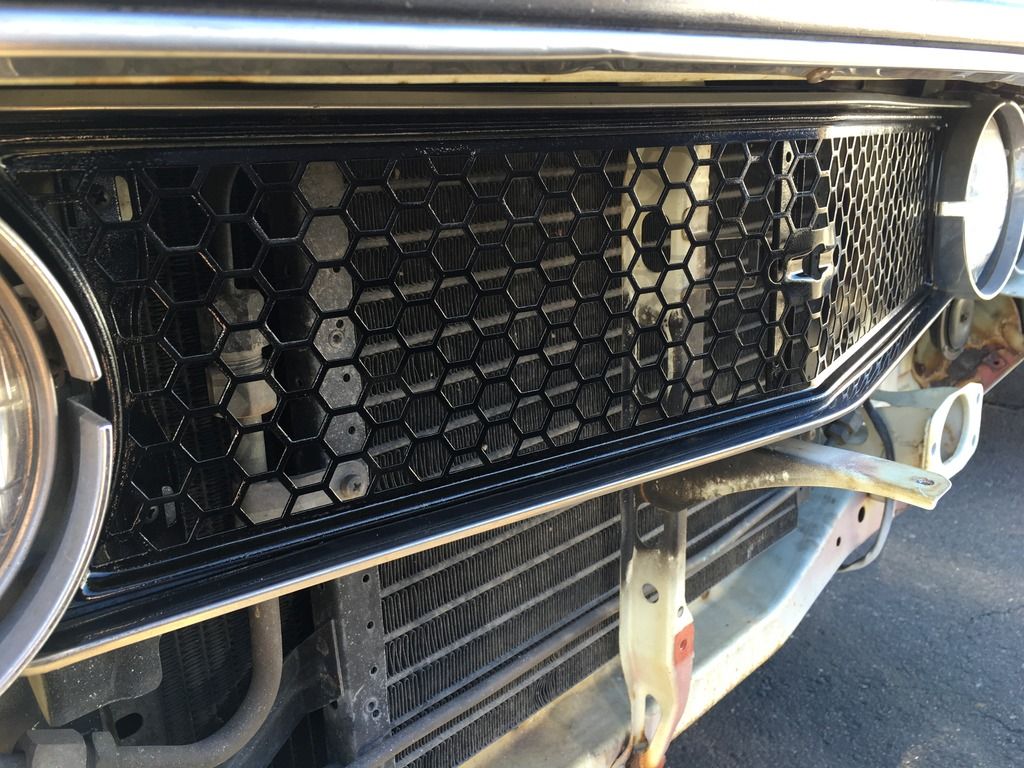 Tonight I took the hood off and tried to bend my hood hinges back up as much as I could, they're sturdier than I expected. Mocked up the front bumper as well...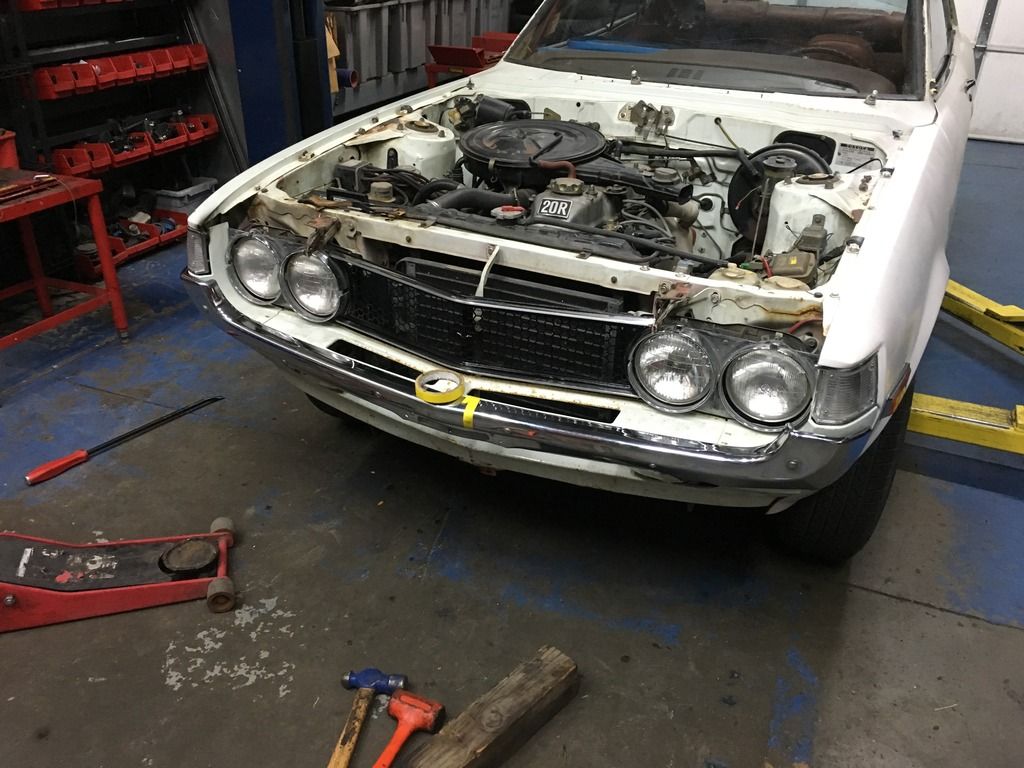 The amount of rust remediation and rubber replacement that needs to be done is definitely a bit intimidating, but I think this car is definitely salvageable. Definitely going to need to find someone willing to sawzall some bits out of a donor for me.
Another plus is it came with a fiberglass chin spoiler and trunk lid spoiler, I'll probably start on that after the rest of the car is back together.
My only dilemma now is do I spend the time and money trying to refurbish the beat brown interior or just but some reclining bucket seats in with some new carpet and remove everything else except the dash?