Hey guys, I recently bought myself a 1974 Celica GT Coupe from some guy down in Los Angeles. Probably overpaid a little bit, but hey its all good.
The car is a bit of a funky one. It has the Rocker Stripe for the GT model, a 5 speed W50 gearbox, and a MXA-UU Production code. But it has ST badging, and Cloth Seats (may be reupholstered?) Thinking that the car may have been hit, or a previous resto attempt with incorrect badges.
It is missing a few things, and some other things just dont work, if anyone has any leads, or possible places where i can find reproduction pieces id love to know. Or even if its just an easy fix.
Top and Bottom Dash Pad Missing
GT Badging for Front and Rear Missing
Heater isnt working (Thinking the mechanism needs to be lubricated)
Headliner is Missing
A-Pillar Trims on both sides Missing
Both front seatbelts dont Work(Would like to convert to Lap belts)
Door and Window seals need to be replaced
Front windows are STIFF to roll up or down
Driver door doesnt open correctly (needs to be tugged and massaged)
Brake Lines rotted
Steering Box needs rebuild
Rockers and rear quarter lower pieces are rusted through.
But overall the car runs and drives perfectly fine (a tad rich) and i drove it close to 80 miles home, and been city driving it around for the holidays. Here are the only pictures i have of the car..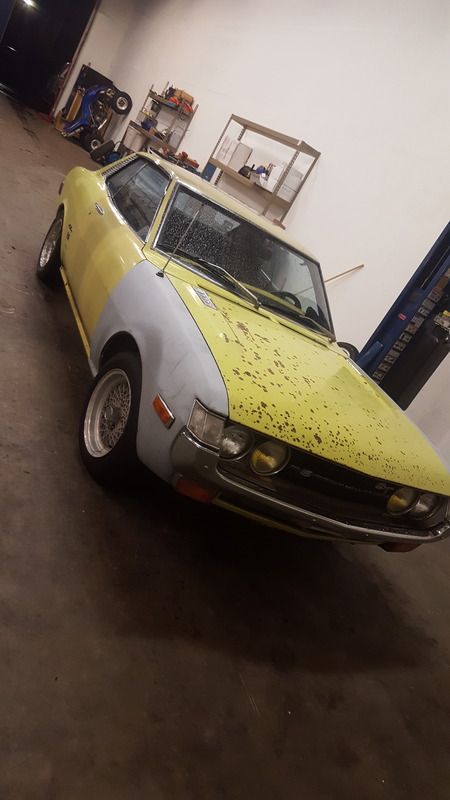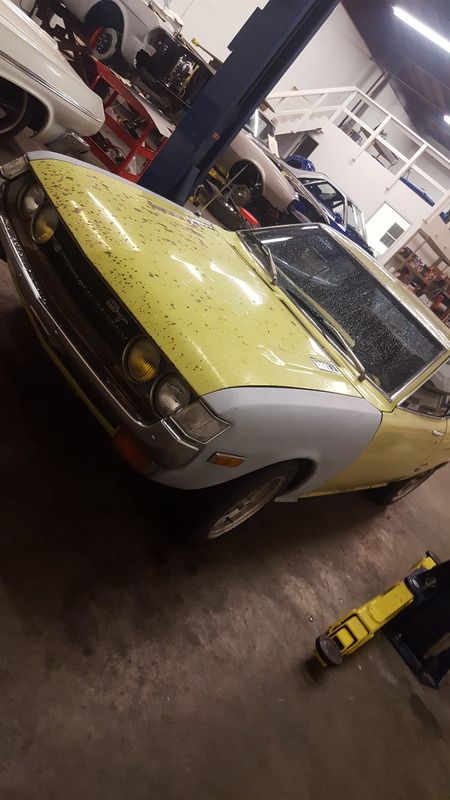 As far as what I plan on doing to the car:
Replacement rocker and quarter panel pieces.
Completely gut the car and paint the inside and outside some sort of Orange(OEM orange, or HEMI orange)
Try to piece together the missing interior, possibly reskin it all to OEM Black (Currently brown)
AE86 Rear end
AE86 Front Struts/Hubs/Brakes
Rack and Pinion Steering (If possible)
Modify(period correct) the 18RC (Side Drafts, Header, Exhaust, Cam)
Whenever the 18R decides to fail i have a spare 4AGE and T50.
Fender Mirrors
Fender Flares
Chin Spoiler
Trunk Spoiler
SSR Starsharks 14in
A little background on me:
Im from Southern California (805 area code to be exact) i worked at Toyota as a technician for about 6 years, and I come from the AE86 community. Ive had my first AE86 since 2009, and I got my 2nd AE86 since about 2014. First one is a cleaned up 1986 GTS Hatch with JDM Aero and some 14in Longchamps. And my 2nd one is a 1985 GTS Coupe with a Levin front end, and a Turbo GZE Setup. Both cars have full suspension done, and full interior and are now at a point to what I would call complete. I also own a 1982 TE72 (Which is for sale) that I had planned to start building as a cruiser (4age, T50, rack and pinion setup, slammed, fender flares, etc etc.) But I decided to finally buy myself my dream car (celica) before I buy a house and have no money for a restoration project. Pics of said cars: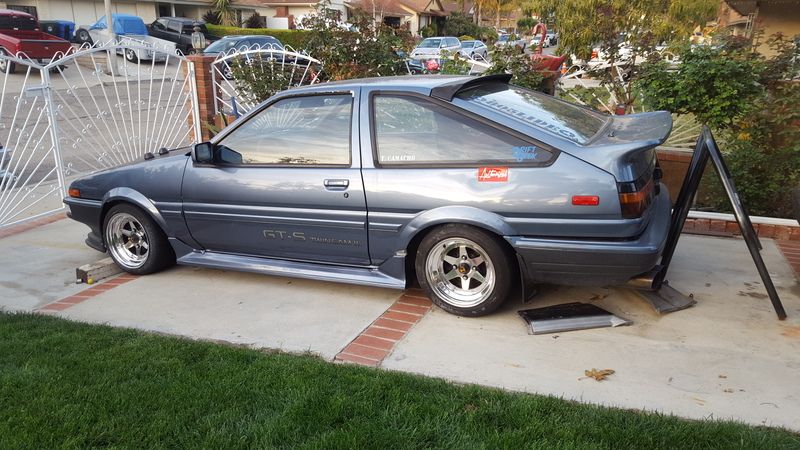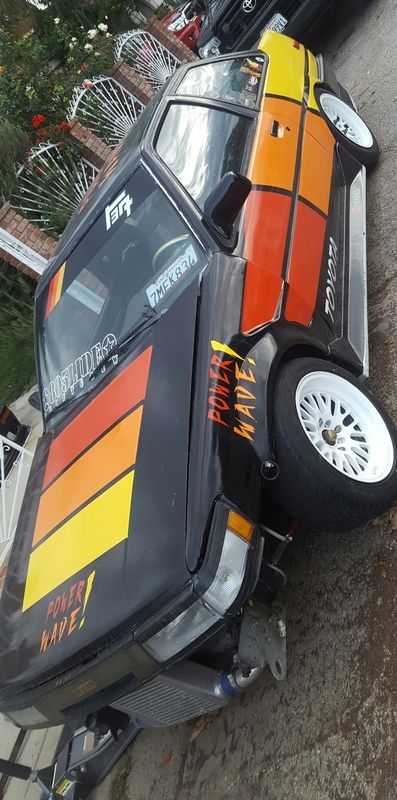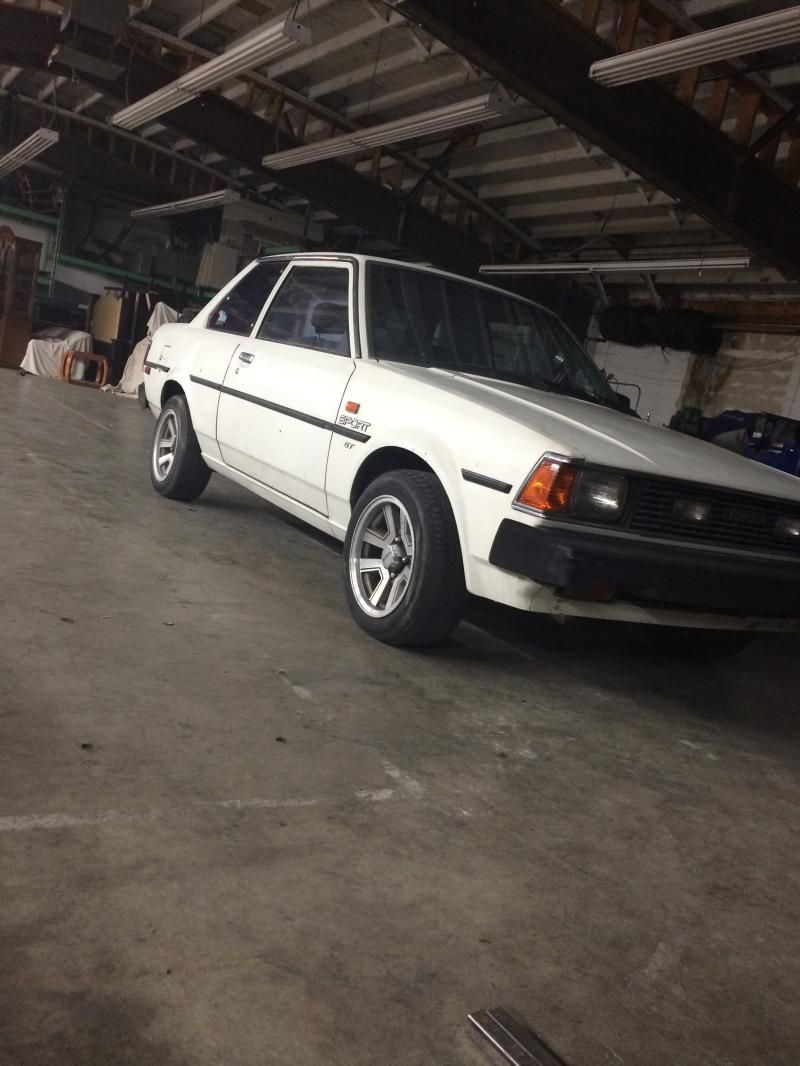 Sorry for the long @$$ story, but im kinda excited to join up. Will post more pics as i progress more! See you guys around!