Hi Fellow Celica addicts.
I dont generally post here but I do pop in and have a look around so it only seemed fair to throw up a brief introduction. Those of you familiar with
http://www.toymods.org.au
will know me as the long standing Club president.
My Toys are not Just Celica's But I have a 1973 TA22 that has been sitting Idle for the best part of 10 Years. This year might be the year I finish it... Maybe next year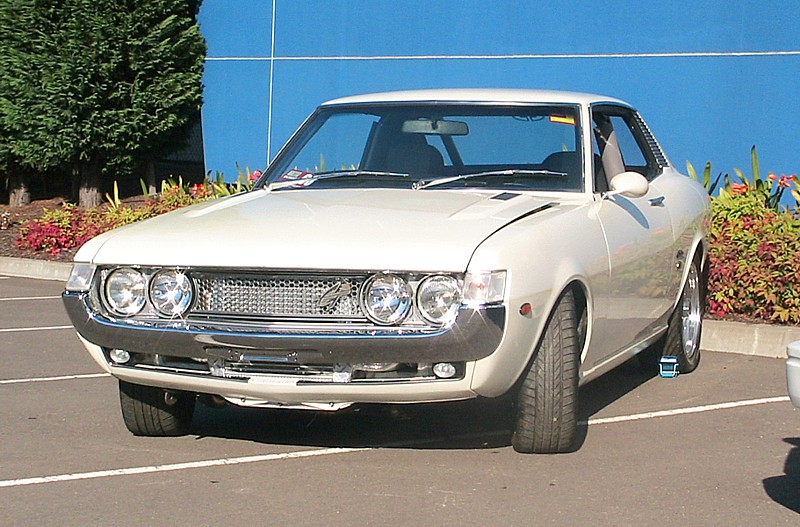 It is/will be powered by a Turbo charged 2TG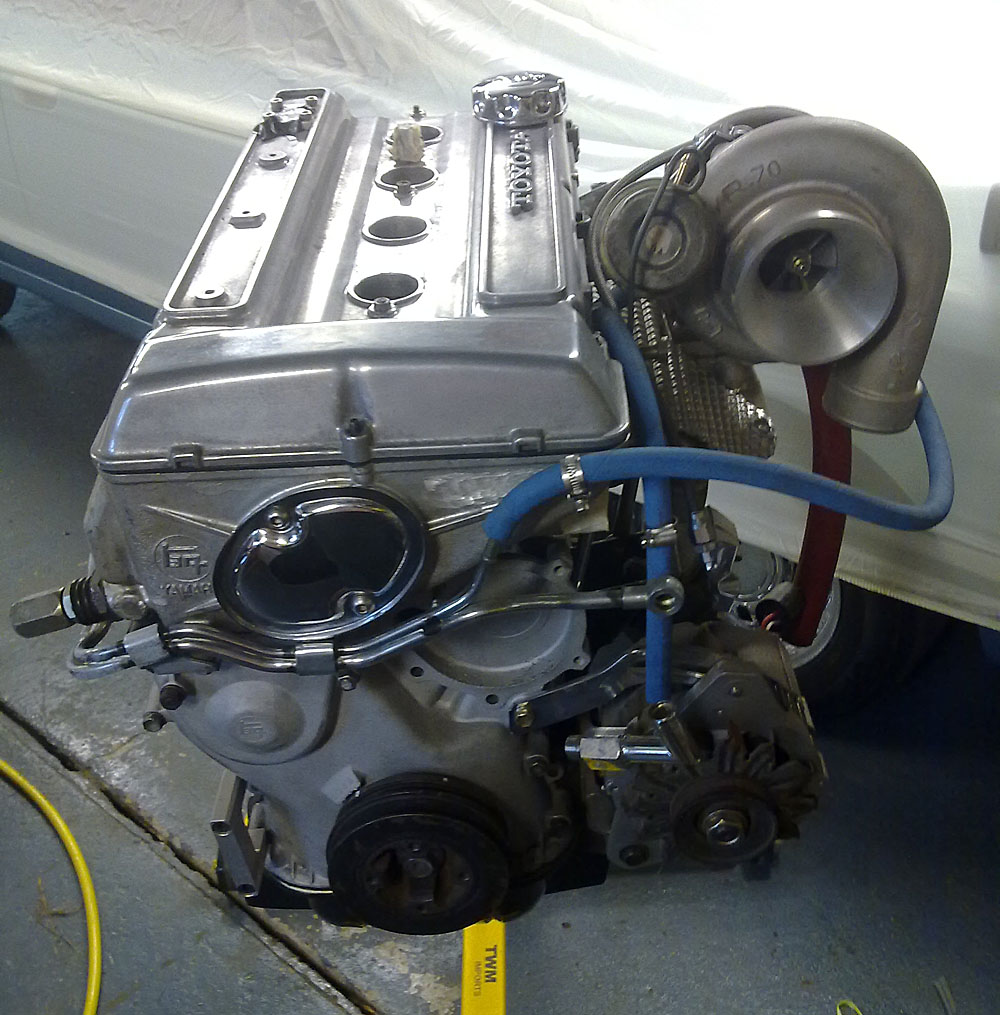 YEAR/MAKE/MODEL
1973 Toyota TA22 Celica LT
ENGINE HARDWARE
Autronic SM4 programmable injection
Autronic CDI unit
Custom JMR Exhaust manifold
Custom S/S JMR Dump Pipe
Modified Garrett GT25 turbo
Custom FMIC 360mm x 360mm x75mm PWR core
Sard 650cc injectors
Ported and polished 2T-G Head
Custom Cams
87mm Bore 2TG Block
JMR Custom Head studs
HKS MLS Head Gasket
3T-GTE crank
Eagle forged H beam Con Rods
ARP rod bolts
ARP Main studs
Wiseco Forged and Ceramic Coated 87mm flat top pistons
Custom JMR Winged Sump
New engine mounts
Alloy radiator
Custom JMR alloy overflow Bottle
Front mount intercooler
Blitz SBC ID III
Blitz ID III Power meter
Custom JMR surge tank
Bosch 600HP inline Pump
Carter Black lift pump
Sard fuel pressure regulator
DRIVELINE HARDWARE
OS Giken twin plate Clutch
Altezza J160 6 Speed Gearbox
Custom 1 piece Tailshaft
RN25 Hilux Diff with Airlocker centre
SUSPENSION
Fulcrum custom wound springs front and rear
Koni Red adjustable shocks front and rear
Custom lower control arms
Height adjustable front strut assembly
Whiteline ????mm front swaybar
K-MAC ????mm rear swaybar
Noltec on car adjustable upper diff arms
Custom heavy duty panhard rod
Urethane bushes throughout
BRAKES
Nissin GTIR Pulsar master Cylinder (15/16) (To be fitted)
Front: 11" vented and slotted rotors with 4 spot Hilux calipers
Rear: Moddifed R31 Skyline Disk brakes and callipers
Braided Brake lines
ROLLING STOCK
Dragway 3 piece Billet rims DB22's
16" x 6" Front - 100mm Backspace
16" x 7" Rear - 125mm Backspace
205/40 fronts
225/45 rears
The other Celica is a 1977 RA28 Celica, It did Daily duties for a while until I started catchingthe train to work. It goes alright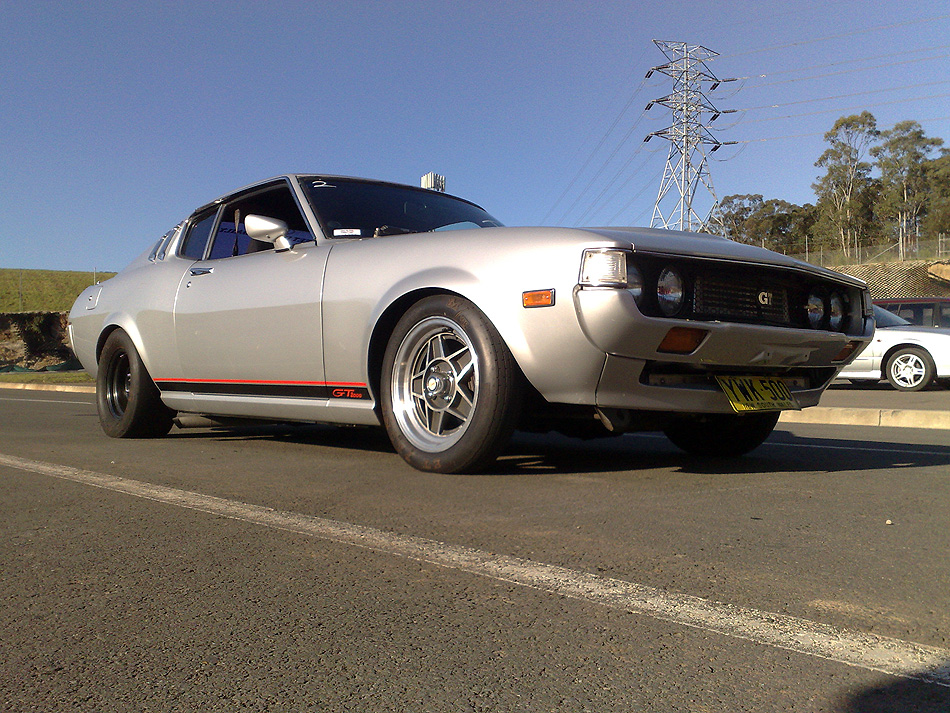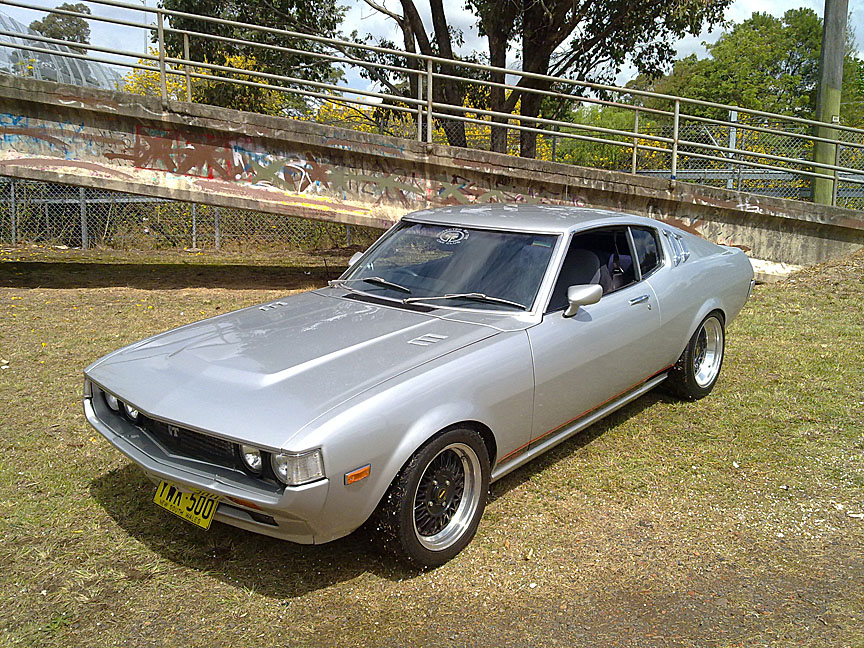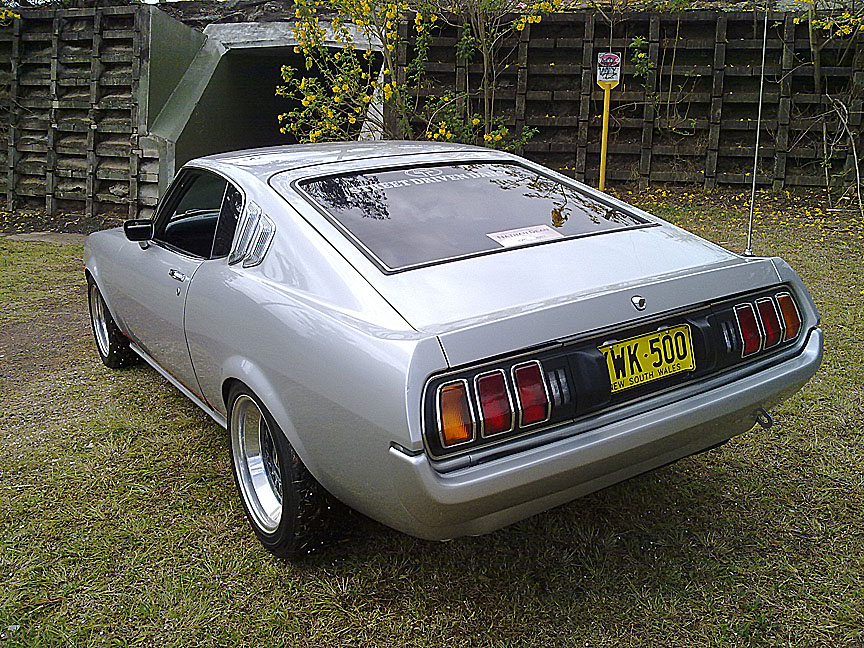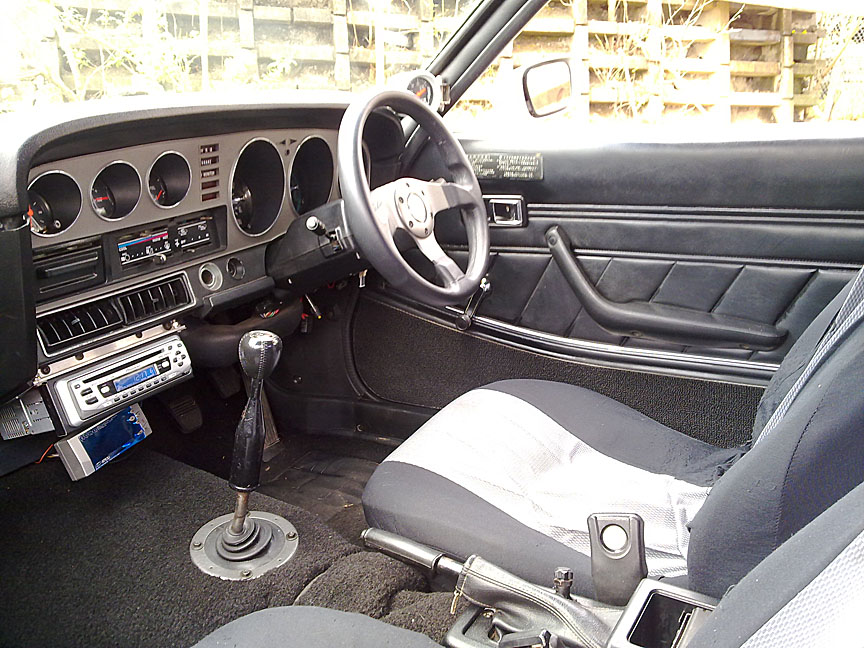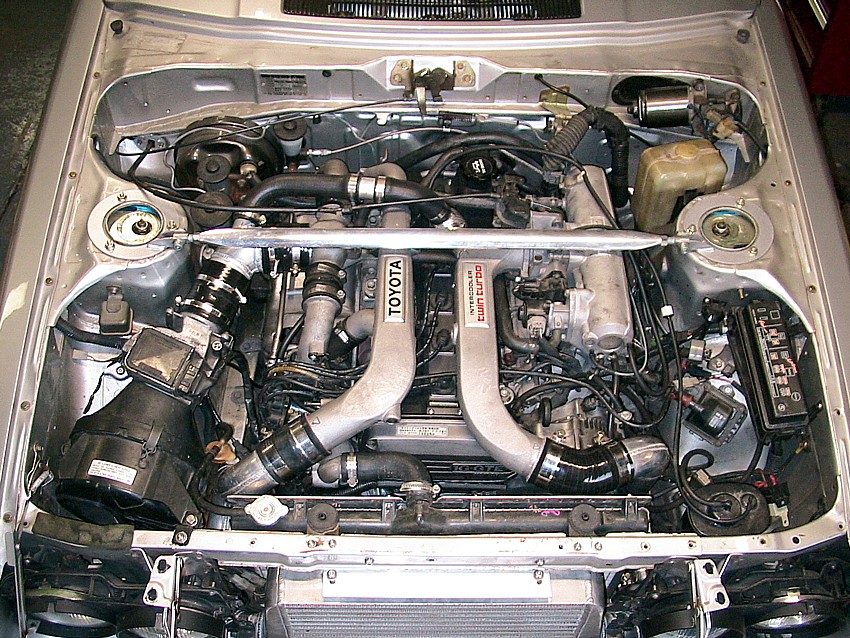 GA70 Supra Gen 3 1G-GTE - Post 8/90
192 RWKW
3" Hi Flow Stainless Steel Exhaust
W57 Supra 5 speed
Extreme Clutch 1500kg Pressure plate
Extreme 5 puck Button Clutch
Custom 1 piece tailshaft
Shortened Hilux Diff
Shortened RN25 Hilux axles (6mm per side)
3.7:1 LSD Diff Centre
450 x 300 Chinese front mount intercooler
2.5" alloy intercooler pipework
TurboSmart 32mm Plumb Back BOV
Hilux/Pug front brake conversion
Noltec Camber Caster Strut tops
Custom front coilovers with Koni red adjustable shocks
400lb King Pro Springs with Keeper Springs - Front
Heavy Duty Kmac front sway bar
King spring super lows - Rear
Simmons P86 16" x 9" Rear Wheels (130mm Backspace - 5" inner/4" outer)
Hankook RS-2 245/45 16"
Simmons P86 15" x 7" Front Wheels (115mm Backspace 4" inner / 3" outer)
205/50 15"
Well thats me anyway.